We've been turning to our 6 gauge screws a lot lately for a variety of projects. They're brilliant for edge joining ply and pretty much anywhere that the screw splitting timber might be an issue. In this photo Gwilym was using them to make a jig for the kids to make rubber band guns.
Our 6 gauge screws have a head diameter of 6.8mm so while not true 'finishing' screws they are a little less obvious visually. We have them in lengths of 15, 20, 25, 30 and 35mm and you get 400 screws in a bag.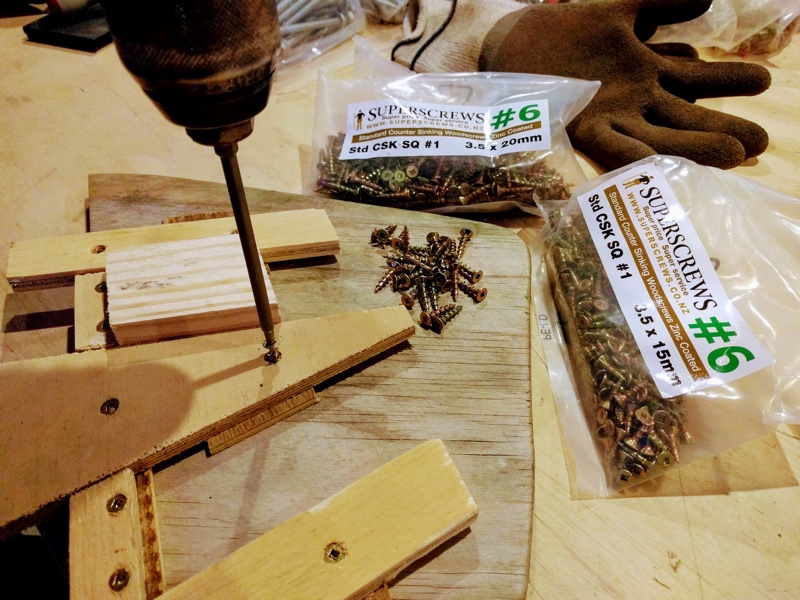 For the month of July we'll be sending out free driver bits with every purchase of these wee wonders.